Before you plunk down a pile of cash for a copyedit, make sure your story is ready. If you're the only one who's read it, if you're not satisfied with it yet, if you still have questions about things like premise, plot, pacing, tension, motivation, description, perspective, or voice — or if you're flat-out stuck and can't write another word — a manuscript critique is your best next step.
A critique will help you see your story's strengths and weaknesses more clearly and offer you very specific constructive criticism that will take your book to the next level. We'll write a thorough analysis and return a marked-up manuscript, then schedule a phone call to talk about the next draft.
Later, when you're ready for the nitty gritty of the copyediting stage, we'll do two thorough editing passes and provide post-editing cleanup services.
Manuscript critique services
Mini critique
A mini critique is great for a quick big-picture editorial assessment. It addresses your questions and concerns about your manuscript and makes recommendations for further development and editing needs.
If you're trying to decide whether your manuscript is ready to submit to agents — or if you've been sending it out and you're not getting the responses you're hoping for — this is the feedback you need.
If you want honest, affordable feedback on whether your book would fare well if you self-published now, this is the way to go.
And if you want a firm push out of your comfort zone and into the wild of a bolder story, this will get you there.
Comprehensive critique
Our comprehensive critiques walk the line between developmental editing and editorial assessment. They provide a thorough diagnostic analysis of your manuscript that's specifically tailored to help you develop your next draft.
A novel critique will address elements of fiction: premise, plausibility, characters, setting, description, tension, perspective, structure, and so forth.
A nonfiction critique will address elements including structure, logic, clarity, tone, and audience.
We'll make recommendations for further reading and research, assess your copyediting needs, and suggest next steps for you and your manuscript.
After we deliver a fully annotated manuscript and an in-depth critique letter, we'll schedule a follow-up phone call that lets us put our heads together and compare notes. We'll also put four hours of consultation in reserve for you as you work on your next draft over the next few months.
Our #1 goal with comprehensive critiques is to get you well on your way to finishing your next draft. If you want help figuring out how to fix what's not working in your manuscript, this is absolutely the service for you.
Beta readers
We're in love with our beta readers. We have two separate sets at all times: wild and domesticated. You can read more about them here.
A round or two of beta readers lets you test your target audience — not your friends and family. Get in touch with us for more information.
Our areas of expertise
Meghan: fiction, historical fiction, low fantasy, mystery, narrative nonfiction, prescriptive nonfiction (depends on the topic), poetry
Matthew Arkin: fiction, mystery, YA, high fantasy, science fiction, screenplays, scripts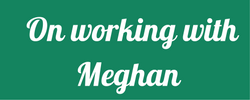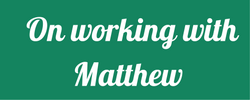 Request more information